Main Content
HP About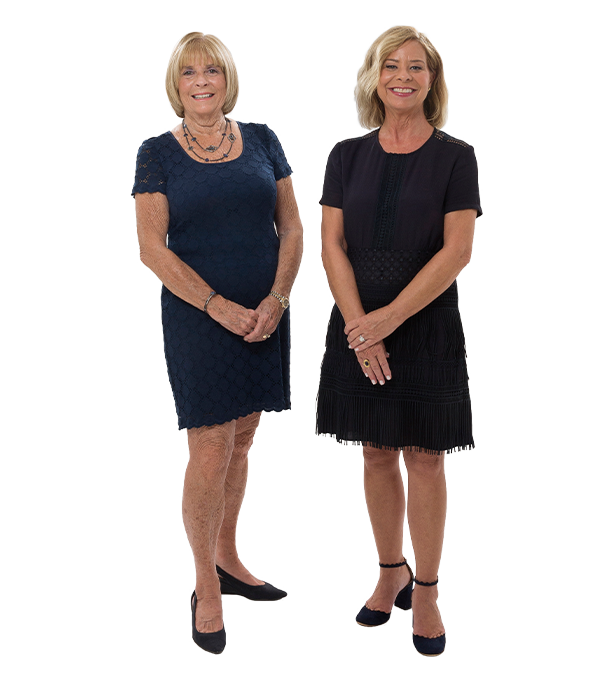 About
Judi Lukens & Kim Lekas
With 65 years of combined experience, 15 of those years working together, Judi Lukens and Kim Lekas are one of the most dynamic, synergistic teams in the million dollar-plus Delray Beach real estate market. Their focus has consistently included high-end historic properties and coastal contemporary estates. As a result of their in-depth knowledge, consummate professionalism and community involvement, they have built an enviable portfolio of new and repeat clients.
Judi Lukens understands Palm Beach county waterfront real estate as few do. As the owner of a successful Boca Raton boutique real estate firm for 18 years, she earned the loyalty and trust of clients who worked with her time and again…sometimes involving up to a dozen residences. Her move to Delray Beach and Premier Estate Properties 10 years ago brought her even more deeply into the ultra luxury South Florida market. Her unparalleled market knowledge, discreet concierge service, skillful marketing, and negotiation, ability to frequently find buyers for her sellers, and her commitment to the best possible outcome for her clients has made her a deeply respected, highly successful Broker Associate in her beachside community.
Kim Lekas began her real estate career at a prestigious firm in Toronto, where her clientele was a veritable "Who's Who." With her luxury real estate experience and Canadian connections, Kim quickly established herself as a leading professional in the South Florida luxury real estate market…bringing to bear her exceptional market knowledge and extraordinary understanding of the challenges accompanying transactions across borders. Kim prides herself on providing her many clients with total accessibility, highly personalized service, expert guidance on market valuations and negotiation, and total commitment to meeting their needs through closing and beyond.
Judi Lukens and Kim Lekas will be pleased to provide you with the highest caliber of service and support. You will be delighted with the result.
Skip to content